Welcome to our February Paper Pros challenge. This month our challenge is again hosted by Raquel Mason. As St Patricks Day is just a few days away, Raquel has given us the theme of ....
Green
.
I was going to do something different that what I finally came up with for this challenge, but decided what I was going to do probably didn't have enough green in it. So as you can see I ended up pulling out my Snowman Twist Circle Pop-up Card die set, which has been neglected this year while I have been playing will all Karen Burniston's new release dies to make a Twist Circle Pop-up Card.
I think you would agree that there is no denying that this is a green card!
To decorate my card I used the Outdoor Scene die set to create the cute deer and the trees on the pop-up circle part of this card.
I used the two larger labels from the Katherine Label Pop-up die set to stamp the "It's Your" and "birthday".
I used the Gift Card Label die set and the Happy Birthday die to decorate the front of my card, adding a bronze rhinestone to the centre of the fleur de lis.
Here is one final photo showing my card as it is closing, the circle part of the card "twists" to the opposite direction as it closes.
You can see what the other "Paper Pros" created for this challenge on their blogs: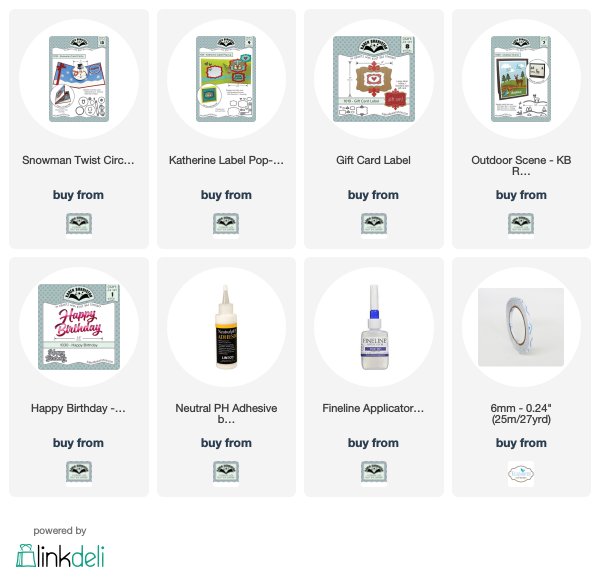 Other:
Stamps - Couture Creations Fantastic Collection
Cardstock - White; Green; Lime Green
Designer Paper - Various Green designs
Ink - Black
Foam Tape
Copics