A while ago Gina K Designs released a fabulous new product called the Wreath Builder, it was sold out but as they were taking preorders for more I had to place an order for a set as what I had seen it can do was simply awesome.
My order arrived earlier in the week and of course I had to have a play. The wreath builder contains two stencils which is used in conjunction to the MISTI to create a wreath design on either a 4 inch or 3 3/4 inch square of cardstock.
To create my card I used stamps from Gina K Designs A Happy Hello and the Wreath Builder Clear Stamp set as well as the 4 inch Wreath Builder Stencil needed to create this wreath.
For the inside I used the wreath builder to stamp the rose and leaves to the top and bottom corners of the card and also added a sentiment.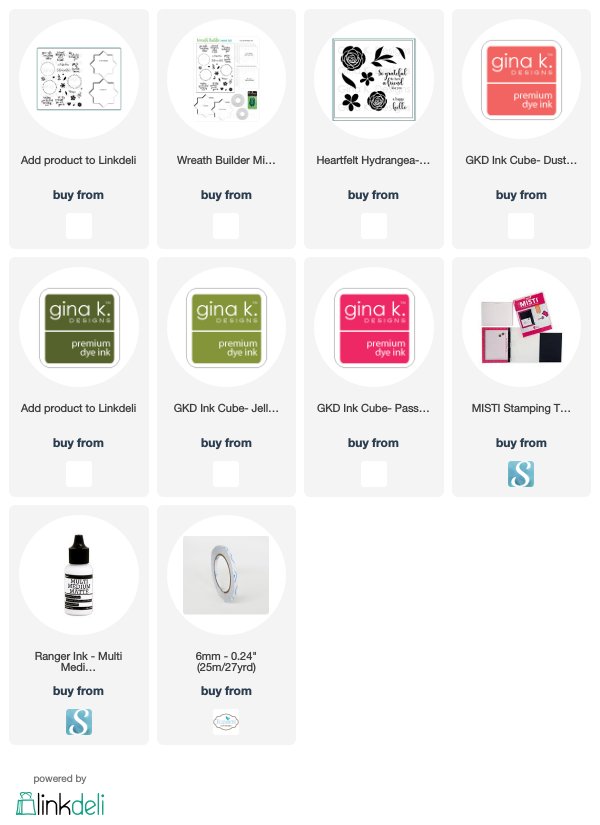 Paper: White; Dark Pink; Pink
Other: Pink Rhinestones; Foam Tape