Today I have a new style of card (to me) to share with you. This is called an Impossible Card and has been making the rounds of all forms of social media lately. As I always like to try new ideas I had to have a play with this card too.
This is an unusual card in that the main card base is created from one piece of flat card and with just a few cut lines and score lines it becomes a pop-up style card. If you look at the photo above you can see an opening at the front of the card and there is another one the same at the back .. you can see part of it in the top right hand corner of the photo.
To decorate my card I used Waffle Flower's Tu-Tu Cute Clear Stamp set. I added flowers around the card which were created using the Small Flower Set 1 die set from Elizabeth Craft Designs.
Supplies: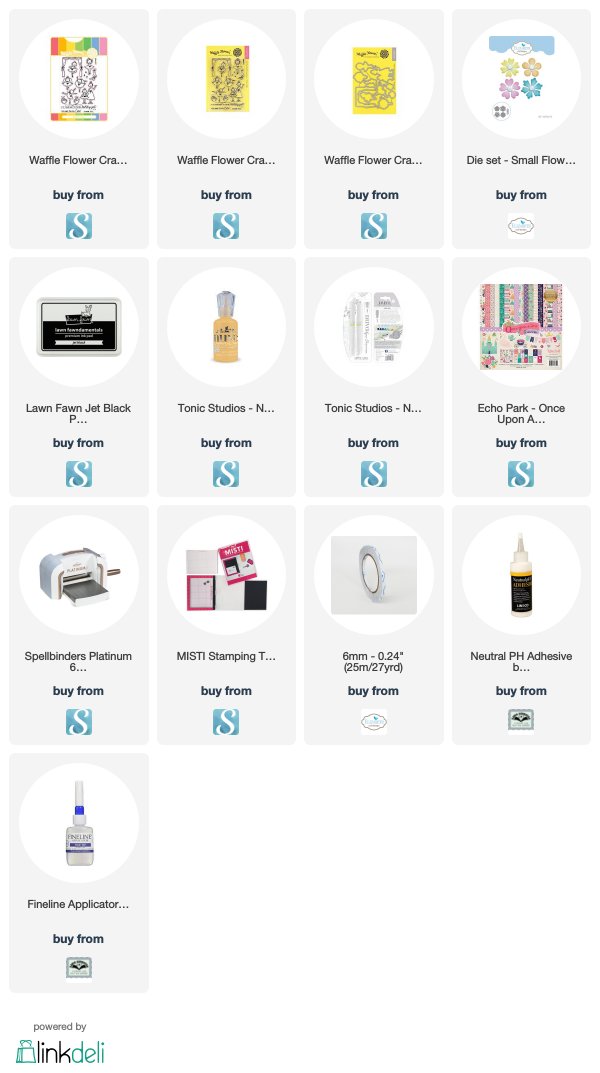 Cardstock - White; Pink; Green