Apparently today is Frog Jumping Day according to the Days of the Year web site. As I received a frog stamp set for my birthday back in March which I hadn't gotten around to playing with as yet I figured this was as good an excuse as any to pull it out and play!
I have created a Twist Panel Pop-up card using Karen Burniston's Twist Panel Pop-up die set. To decorate my card I used the Waffle Flowers Toadally Clear stamp set.
Rather than adding layers to the twist panel section of the card as I normally do, I just die cut this in white and sponged on some sky using the cloud die from the Nature Edges die set and added blue cardstock for the pond the frogs are playing in.
I also used the same die to create a border for the top and bottom of the card.
I added an old frog themed birthday sentiment to the base of the card using a label from the Katherine Label Pop-up die set.
Here is a look at my card as it is closing, you can see how the 4 panel fold in the centre folds up and starts to turn to the side.
As the focus is on the inside of the card I kept the front of the card simple. I added a couple of fishtail flags onto the lower portion of the card and added a sentiment and the frog trio. I added a cloud border to the top of the card.
And finally a look at my card when it is closed. It may look a little thick, but it does flatten down a little more and will fit into an envelope easily.
Supplies: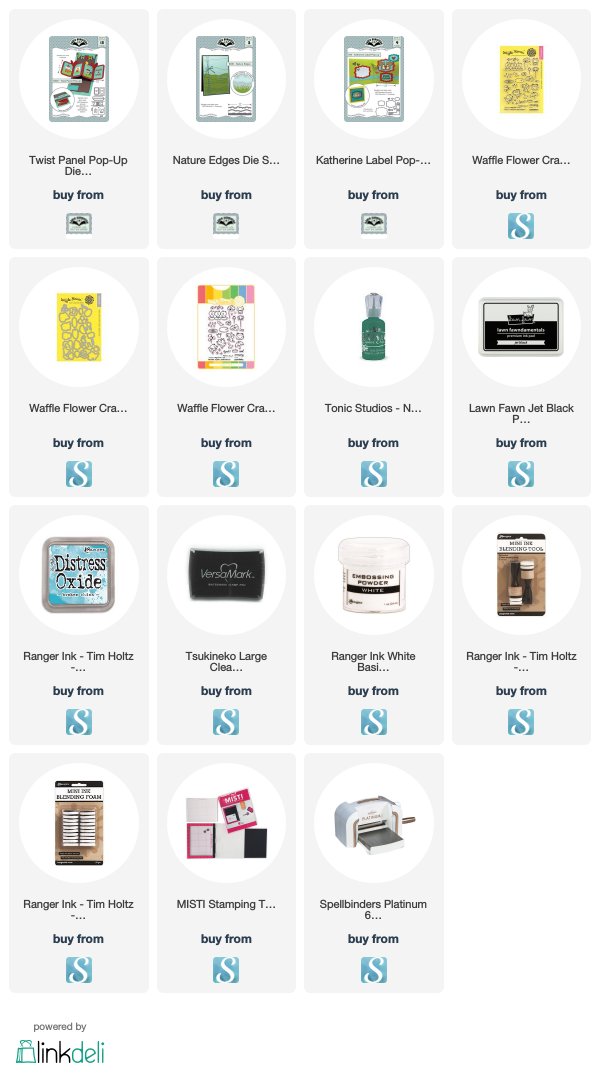 Other:
Stamps -
Hoppy Birthday - Woodware Craft Collection; Just Hopped By - Print Blocks
Paper - White; Black; Green; Patterned Paper