It's challenge time with my friends over on the CCEE Stampers challenge blog. Anne Harmon our challenge hostess for the month continues to issue the challenges.
Pack Rat Day. This is the day you've dreaded. My challenge to you is to use paper you have hoarded.
For my card today I decided to create another impossible card which have become very popular on social media lately. Actually this was kind of the first one I made, but after I few mistakes I almost scrapped it to do the one I posted on my blog last Friday, but after I had finished the other I figured I could rescue this one.
I had planned to use some patterned paper from a 6 x 6 pad I got with a Simon Says Stamp Card Kit. It had some pretty floral papers in the pack but there was only one sheet of each paper so limited to what I could use it for as I normally need some for the front of the card and back. My first mistake was not reading the instructions properly and cutting the papers opposite of each other when the patterned papers are both cut exactly the same as one goes on the front and one goes on the back.
To correct my mistake I ended up using a sheet of pink gingham patterned paper also included in the paper pad.
To decorate the card I pulled out my Concord and 9th Banners & Blooms Clear Stamp set with coordinating dies which has been sitting on my desk waiting to be used.
Don't forget to check out the CCEE Stampers blog (goes live 12 AM EST) to see the rest of the creations the CCEE Stampers created this week. You can also see more details of their creations on their individual blogs: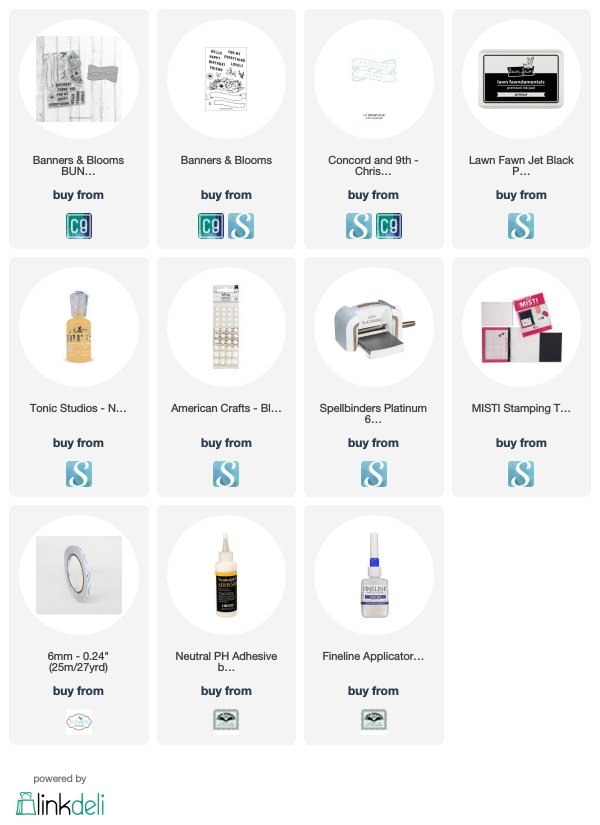 Other:
Cardstock - White; Pink; Green
Patterned Paper