Today I am sharing another Z Fold Card using products from Elizabeth Craft Designs. I have been having fun creating a few cards using this technique this month.
I decorated this card using the Becky Seddon Snowflakes die set using Cool Diamond & Copper Rose Silk Microfine Glitters on the snowflakes.
I used the ModaScrap White Christmas 12 x 12 Patterned Paper Pack to decorate my card.
On the inside of the card I added the A Way with Words - Let it Snow sentiment, die cutting the sentiment with White Soft Finish Cardstock that had Clear Double Sided Adhesive on the front and covering the sentiment with Cool Diamond Silk Microfine Glitter.
To make this card I started with a 5 1/2 inch x 8 1/2 inch piece of cardstock.

Score at 1 1/4 inches and 4 1/4 inches. The 1 1/4 inch score line is a mountain fold.

On the front of the card layer a piece of designer paper 5 1/2 inches x 3 inches.

On the inside right edge add a piece of designer paper 5 1/2 inches x 1 1/4inches.

I added a strip of burgundy card to either side of the centre green panel
Supplies:
Elizabeth Craft Designs: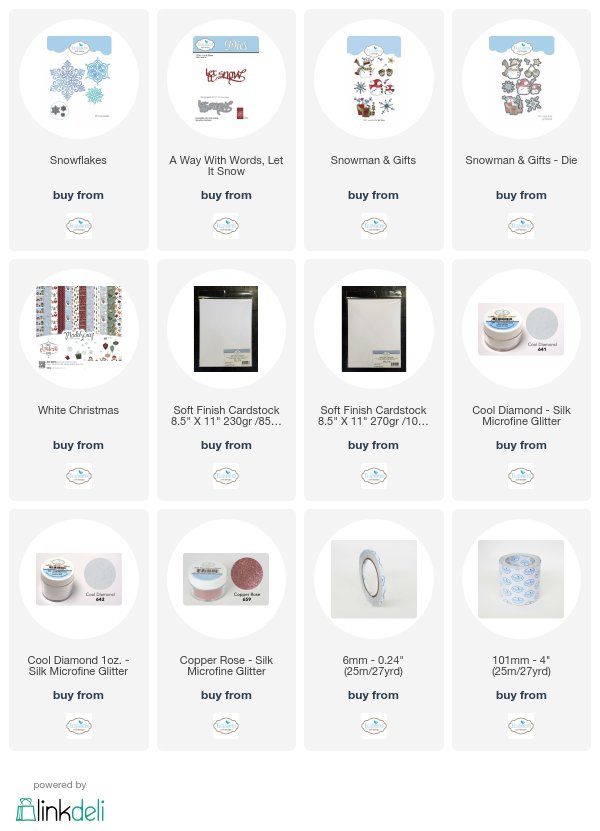 Other:
Cardstock - Green; Burgundy
Clear Rhinestone Brad
Foam Tape
Copics